Skip to Content
Skip to Navigation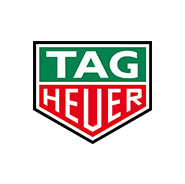 TAG Heuer has championed precision timekeeping since 1860, with a reputation for watches that excel in the most rigorous sporting endeavors. Legendary for its groundbreaking chronographs and its role in motorsports history, TAG Heuer is recognized the world over for pushing boundaries in technical innovation, Swiss accuracy and fashion-forward luxury, earning the loyalty of professional racecar drivers, Hollywood luminaries and Hall of Fame athletes.
TAG Heuer Story
For more than 150 years, TAG Heuer has faced every challenge and pushed past it. By defying the time-honored conventions of Swiss watchmaking, it has reached ever higher levels of precision and performance.
TAG Heuer makes its own rules, chooses its own path, never quits moving forward and never cracks under pressure. TAG Heuer dealers recognize and appreciate this quality. That's part of why they carry this highly regarded brand.
TAG Heuer Watch History
TAG Heuer began in 1860 when Edouard Heuer founded Uhrenmanufaktur Heuer AG in St-Imier, Switzerland. It wasn't long before Heuer Watchmaking Inc. started earning patents.
Edouard Heuer earned his first patent in 1882 for his chronograph - a stopwatch that told time. In 1887, Heuer earned his second patent for his oscillating pinion. This timepiece part is so advanced that Heuer and other leading watchmakers still use it today. But the advancements didn't stop there. 
In 1910, Heuer patented the first dashboard chronograph called "Time of Trip." This revolutionary chronograph could track the distance a trip took and keep time. You could track a trip's duration for up to twelve hours.
In 1914, TAG Heuer presented one of the world's first wrist-wearable chronographs. Like the pocket models before it, the crown was at the top of the watch.
As the years ticked by, so did the improvements.
One such improvement was the Autavia, a dashboard chronograph designed for cars and planes. The companion timepiece was called the "Hervue" and could go eight solid days without winding.
In the 1930s-1940s, Heuer released specialized model -, first aimed at pilots - then expanding to other watch wearers. To get a look at which TAG Heuer styles fit your style, check out our watch buyer's guide.
TAG Heuer Watch Care
As someone who's considering the fashion and function of TAG Heuer, you may be wondering about care. Below we're going to go through some of the basics of watch care.
An important note: Your care routine will depend on the model of watch you have. Refer to TAG Heuer's care instructions for more specific instructions regarding your model.
To keep your watch clean and pristine, TAG Heuer suggests using a dry brush every 2-3 three months. You can use light soap and water if your watch is water resistant. Be sure to push the crown in if you're using soap and water. Depending on the model, you may need to screw the crown in after pushing.
Next, check if all your seals are in place. If you're unsure of your watch's water resistance, have it checked at a TAG Heuer authorized retailer.
Cleaning your TAG Heuer watch is simple: just wash it in light soapy water. Rinse and dry it with a soft cloth. 
Note: Leather, python and fabric shouldn't come in contact with water. Be sure to avoid getting water on the straps. Metal and rubber straps are better suited for wet environments.
It's a good idea to give your watch a light rinse after it's been in salt water. To keep your watch water resistant, it's best to complete maintenance on it every 1-2 years.
Shop Jared's Selection of TAG Heuer Today
If you're looking to own a watch that's as storied as it's history, check Jared today. Jared is a leading TAG Heuer authorized dealer with a wide selection of watches to choose from. Shop online or at your local Jared to learn more.
View Less
View More
TAG Heuer timepieces are available at these Jared locations
TAG Heuer watches are known for bringing luxury and the latest tech together for a smartwatch that can be customized for your needs. With Swiss accuracy and a fashion-foward design, a TAG Heuer watch for him or her is the perfect gift or way to treat yourself.