Skip to Content
Skip to Navigation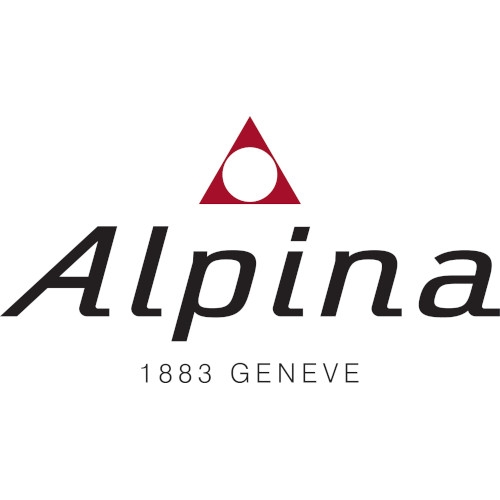 Founded in 1883, Alpina, famous for its signature red triangle, is a fine watchmaking manufacture based in Geneva, Switzerland. From the beginning, Alpina set out to create luxury sport watches offering exceptional accuracy and reliability in the most challenging environments. With a history spanning more than 135 years, Alpina is a true pioneer of the Swiss watchmaking industry and has been the source of numerous patents and innovative calibers. Alpina invented the concept of Swiss sports watch as we know it today, with the creation of its legendary Alpina 4 in 1938. Alpina's collections include the Alpiner collection featuring all outdoor adventure models, the Startimer collection which features all pilot watches and the Seastrong collection featuring diving models.
ALPINER
First unveiled in 1938, The Alpiner 4 set the standards for the modern sportwatch: antimagnetic, antishock, water-resistant and made of stainless steel. A signature to the Alpina collection, the Alpiner 4 is now available in both 40 and 44mm size.
STARTIMER
The Startimer collection features all the recognizable codes of pilot watches, including clean and legible dials, as well as a redesigned case inspired by the watches created by the Brand at the beginning of the last century.
This Startimer Pilot Automatic comes in a new 41mm case, resembling the brand's first military timepieces featuring a notched profile typical of the period. It was designed in the early days of aviation, to make it easier to grip with gloves on.
SEASTRONG
The Seastrong Diver 300 Automatic Calanda is Alpina's first timepiece to feature a 100% recycled stainless steel case, and one of the first in the world to do so. Fitted to a recycled plastic wristband, this timepiece is part of a movement to protect our planet and its oceans, in step with the brand's eco-friendly policy. Manufactured by Thyssen Krupp, this PuReSteel recycled stainless steel boasts the highest level of quality currently available on the market and is primarily sourced from the maritime shipping industry. The name pays tribute to the highly symbolic Calanda, the first ship to fly the Swiss flag. Limited Edition of 300.