Skip to Content
Skip to Navigation
Frederique Constant Watches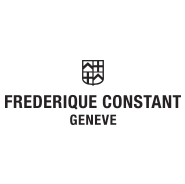 Frederique Constant is a Swiss watchmaking manufacture located in Geneva, Switzerland. The Maison was founded in 1988 by a couple of independent entrepreneurs, Aletta, and Peter Stas, to offer quality Swiss watches at competitive prices, with the aim of democratizing luxury Swiss Made watches.
Frederique Constant creates, develops, assembles, and controls a wide variety of mechanical, quartz and connected timepieces within its Manufacture in Geneva. To this day, Frederique Constant has designed 30 Manufacture calibers, including high complications, such as the Tourbillon, Perpetual Calendar, and Flyback Chronograph. Just this year, the brand introduced a breakthrough in the field of precision mechanical timekeeping, the Monolithic Manufacture, which feature's the world's first silicon oscillator that allows the movement to ticks ten times fast than traditional mechanical watches at 288,000 vibrations per hour. Equal in innovation and style, Frederique Constant creates proven classic ladies styles targeting the North American consumers' preferences with collections such as the Art Déco, Carrée, Slimline or Classic Quartz Ladies.
Since 2016, Frederique Constant has supported non-profit organization DonorsChoose in their mission to enable teachers to request donations for projects, programs or resources.Frederique Constant is currently present in nearly 3,000 points of sale in 120 countries across the world. In 2016, the Frederique Constant group (Frederique Constant, Alpina Watches, Ateliers deMonaco) joined the Japanese group Citizen, so as to pursue its international development and nurture new synergies.
View Less
SHOP FREDERIQUE CONSTANT BY COLLECTION
CLASSICS CARRÉE LADIES
Timeless and luxurious, the Classics Carrée Collection evokes glamour with its square shape, and offers a fresh take on a classic, sophisticated look for women.
HIGHLIFE
Originally created in 1999 with a unique design featuring an integrated strap, the Highlife collection was relaunched in 2020 across several complications, all featuring this ingenious design and additional strap.
CLASSICS
Pure lines and a tieless design are the hallmarks of every watch within the Classics collection. Other attributes that never go out of fashion include reliability and durability. This collection features both quartz and automatic movements, and select styles include the Heart Beat design, originally created by Frederique Constant in 1994.
VINTAGE RALLY HEALEY
Created as a result of a partnership between the Frederique Constant Manufacture and the Austin-Healey car brand in 2004, the Vintage Rally "Healey" limited editions have worked their way into the affections of the classic car enthusiasts.
RUNABOUT
Since 2009, Frederique Constant has been celebrating the legendary Runabout yachts of the roaring 20's with limited edition timepieces.
FREDERIQUE CONSTANT WATCHES ARE AVAILABLE AT THESE JARED LOCATIONS