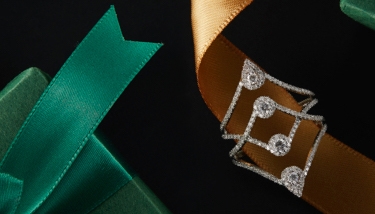 GIVE A GIFT
THAT SAYS IT ALL
THE JARED 2019 HOLIDAY GIFT GUIDE
The ultimate guide for finding the perfect gift for everyone
on your list. Shop by clicking the categories below.
WHAT DO YOU WANT YOUR GIFT TO SAY?
GIFT IDEAS FOR HER
WHAT DO YOU WANT YOUR GIFT TO SAY?
GIFT IDEAS FOR HIM


Christmas is a joyous time filled with family, friends and love. Gift-giving is an important part of the holiday tradition, and there's no better Christmas gift than jewelry to show your loved ones just how much they mean to you. At Jared, we're here to help you in anyway we can with our holiday gift guide of impressive jewelry gifts. For the traditional type, find classic jewelry pieces such as diamond pendants, tennis bracelets, stackable rings, and stud earrings for a Christmas gift they will remember. Our holiday gift guide also features captivating statement pieces such as drop earrings, cocktail rings and colorful charms for a stylish look with a dramatic finish. Regardless of their style, find the perfect jewelry piece that compliments their look. Add an extra touch of thoughtfulness to your Christmas gift with beautiful personalized jewelry decorated with your choice of gemstones, an engraving and more. Choosing the perfect Christmas gift is effortless with our holiday gift guide of gorgeous jewelry gifts, hand picked by the experts at Jared.